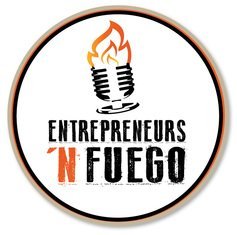 I recently had the pleasure of visiting the Office Pile and being interviewed by the inimitable Francisco X. Aguirre. We had a great time discussing cyber security and the little know origins of the company name Lazarus Alliance.
Entrepreneurs 'N Fuego, a project of The TOP Foundation, a non-profit organization, is the First Multimedia Broadcast Show for entrepreneurs in Arizona. Entrepreneurs 'N Fuego documents the journey of local businessmen and women by interviewing qualified entrepreneurs in 10 to 15 minute video and audio segments. The interviews are broadcast on the Entrepreneurs 'N Fuego YouTube Channel, and podcast on itunes and stitcher
The Entrepreneurs 'N Fuego Project is unprecedented and unique. We believe the entrepreneurial way forward is better taught and understood if shared through personal stories told by entrepreneurs in an unscripted, fun, three-dimensional manner.
Entrepreneurs 'N Fuego has a direct economic, historical, and social impact.