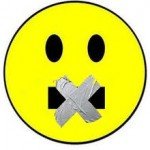 Have you ever wondered what happens to all those queries given to SIRI or IRIS on your smartphones? Millions of people should be concerned and so should public and private sector organizations. For those of you who are not up to speed on what SIRI or IRIS is, I'll explain.
Basically, they are two applications among several other similarly featured smartphone applications that enable you talk to your phone and or ask questions and it will respond to you in some fashion with hopefully relevant information. Have it read your email or text messages to you. Conduct searches with it and it makes audible responses. Dictate messages to it. Basically, this technology is the natural progression of our human-to-technology interfaces.
Now onto what I think you and your organizations should be concerned about if devices with SIRI or IRIS-like applications are present. The days of bring your own device (BYOD) are here and that adds a layer of consideration and complexity for privacy, security, intellectual property, and safety we must all now be examining. The big question is where do all of these technology translated messages and queries live once they have served their human user? Does this information expire immediately once the response has been given?
IRIS is developed and supported in Bangalore India by Dexentra. SIRI is developed and supported in the United States by Apple. If you look at the software license agreements, and if there is one to look at, you will undoubtedly find that your data is being transferred to the corporate sites of these "companies, its subsidiaries' and agents' transmission, collection, maintenance, processing, and use of this information, including your voice input and user data, to provide and improve the company's products and services."
I embrace technology just as much if not more than most in part due to my vocation and avocational pursuits. The event horizon is in front of us and as individuals who use technology and as professionals who manage technology, you have the right and responsibility to understand the implications when opting to utilize these amazing applications.
I predict there will be emerging case law and privacy advocacy groups that respond to the implications of welcoming SIRI, IRIS, and the plethora of similarly functioning applications into your life and workplace. For the record, there are many other smartphone applications harvesting similar data with your permission too. That being said, a word to the wise; anything you say, can and will be used against you in a ….
Article first published as What You Say Can and Will Be Used Against You in A on Technorati.